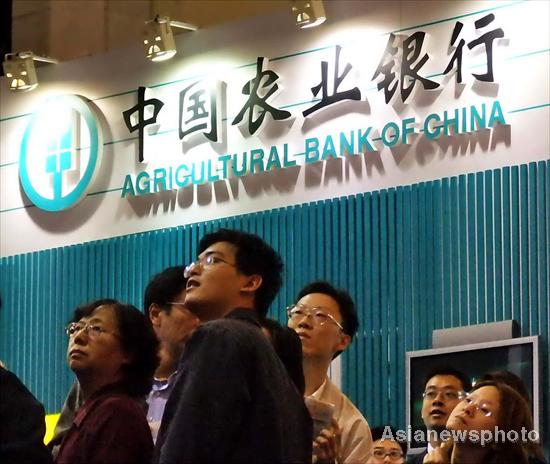 The Beijing- based Agricultural Bank of China Limited (ABC) will sell a 15% stake i.e 22.235 billion shares in Shanghai and 25.411 billion shares in Hong Kong. ABC is one of the four biggest banks in China and it will come out with the world's largest initial public offerings in Shanghai and Hong Kong.
In the year 2006 China's biggest bank the Industrial & Commercial Bank of China raised $21.9 billion but now ABC is going to break this record by raising $30 billion in world's biggest IPO.
According to the prospectus of Agricultural Bank it had 320 million customers and 23,624 outlets in China at the end of last year but the prospectus did not give a price range for the share sale.
It has been reported by some of the media institutions that ABC has not disclosed its issue price. There is a hike in the bank's profit by 26 percent to 65 billion yuan ($9.5 billion) in 2009 and it is expected that the net income will rise to at least 82.9 billion yuan this year. This forecasting has been done by some media experts by referring the bank statements.
Agricultural Bank, China's fourth-largest by assets is now in tough competition with its rivals, ICBC, the Bank of China and China Construction Bank in Shanghai and Hong Kong. It is now aiming to achieve its expected profit.