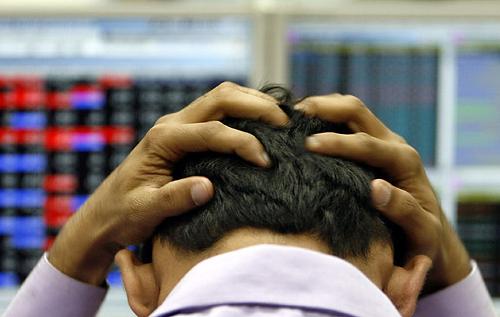 Indian stock market seen in red on the afternoon of Monday. The speculation of the investors was high when the market is opened. but at the day progresses the market started shedding points and turned red. The BSE Sensex was at 18,045 with down 121.32 points at afternoon, while Nifty was at 5,405/.75 with 44.25 points down. In the intra-day trading the Sensex touched a high of 18,204 and then started shedding. Experts believe that NIfty may go further down at 5,400 on Monday . BSE realty, metal, health-care indices were down.
Top Gainer*: Hind Uni Lt 268.75 (1.15%), Sterlite In 161.75 (0.65%) , Marutisuzuk 1252.00 (0.24%), Ntpc Ltd 196.00 (0.23%), and Itc Ltd. 156.35 (0.22%)
Top losers*: Rel Com Ltd 161.30 (4.05%), Cipla Ltd. 304.00 (3.63%), Rel Infra 1045.00 (3.56%) Jaipra 118.05 (2.15%) Tata and Motors 1000.50 (1.62%).
*till the report is filed.