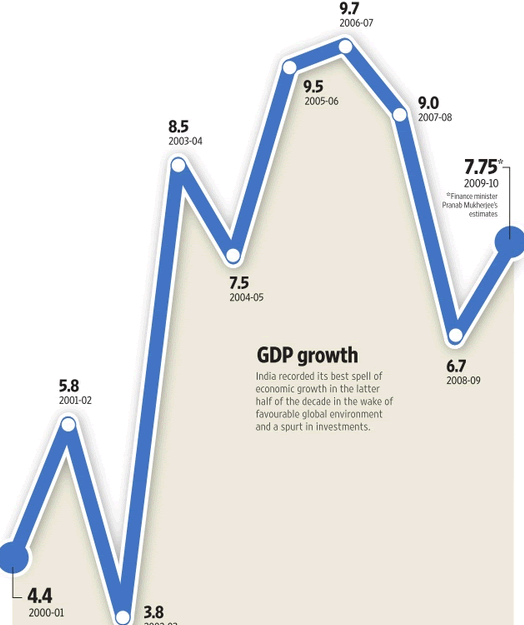 Indian economy has been consistent in its growth rate and it has been between around 8 per cent to 9 per cent.
The double digit growth rate like China Economy would not be a easy for India economy.
The Indian economy has witness the global slowdown and the government managed to steer its various sectors industries with the help of various stimulus packages.
The impact of the stimulus packages has been very favorable for Indian economy.
Most of the companies are now out of the clutches from the global slowdown or economic slowdown.
The figures of Index of Industrial Production (IIP) however disappointing the economy with its growth figures.
The mining and other sectors have registered very slow rate of growth. In order to achieve the double digit GDP, all the sectors need to been on very positive growth path.
Inflationary pressure on Indian economy would be the major corner that is pulling out Indian economy from getting the double digit growth rate.
However, if there are chances of getting inflation under control along with high growth rate of various sectors, then GDP double digit is possible for Indian economy.