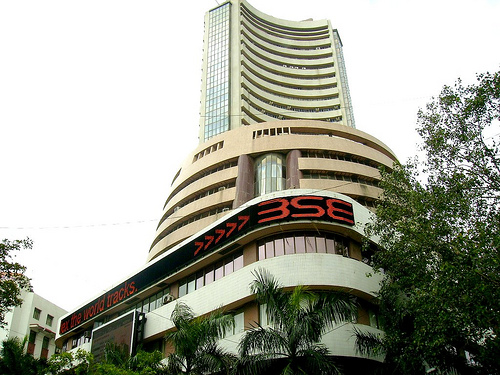 After a choppy early trading on Friday morning, the stock markets – BSE Sensex and Nifty started turning into green.
At 10:30 am, the BSE Sensex was up with 14.89 points at 19,244.15 (+0.08%), while the Nifty was at 5,853.00 with 1.50 points up (+0.03%). The BSE Sensex had been red in the week, which lost around 258 points.
The BSE Sensex was opened at 19217.96 points, and it was closed at 19229.26 with loss of 25.83 points ( -0.13) on 13 December 2012, Thursday.
On a week ago, 7 December 2012, the market was closed with a loss of 220.67 points at 19424.10 (-1.14).
The BSE Sensex market capitalization as on 13 December was Rs.3118357.83 crore in Full and Rs. 1633598.65 crore in Free Float.
On 11 Dec 2012, the BSE Sensex touched the 52 week high figure at 19612.18 points.